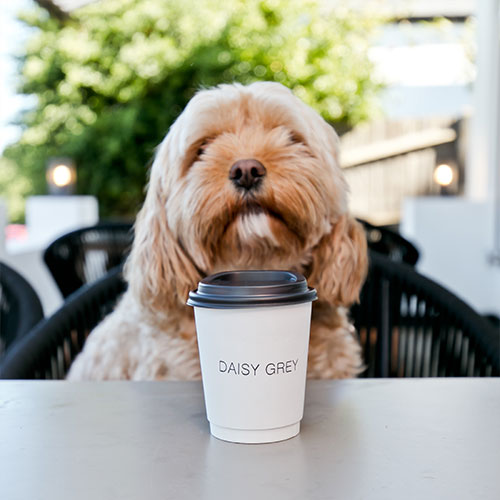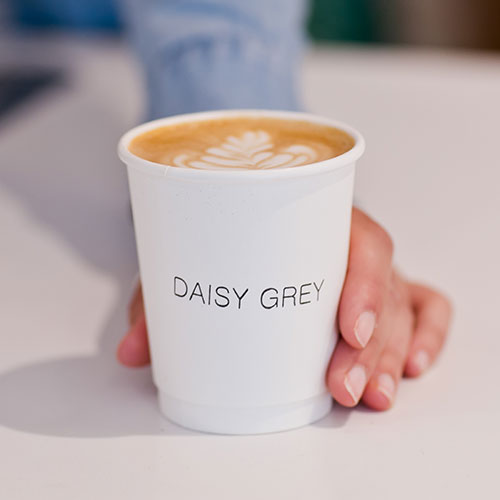 We set out to share our passion for great coffee and brilliant food with our local community. After all, quality food and drink don't just taste great, they lift spirits, help us to relax, and provide an excellent opportunity to socialise with friends and family. We understand that something as simple as sitting down with a cup of coffee and a slice of cake can really brighten your day – that's why we do everything we can to make these little moments as enjoyable as possible.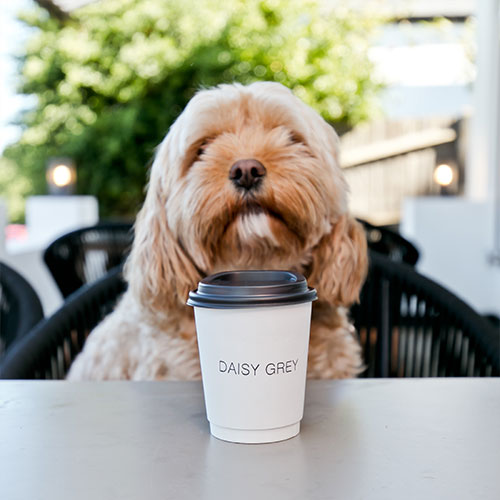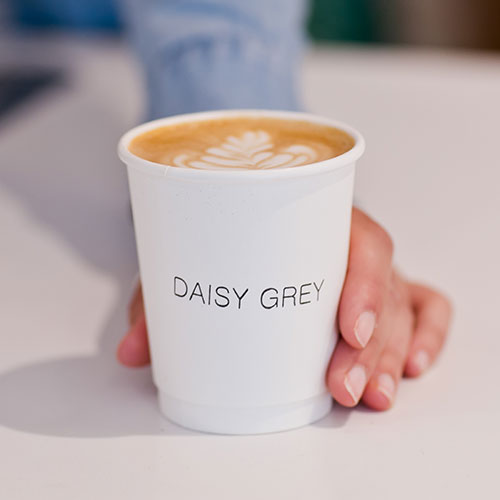 Daisy Grey was founded by Josie and Matt Dickens, two coffee enthusiasts who had always dreamed of establishing their own independent, family-run coffee shop. We're extremely proud of our family roots – the business is named after our daughter, Daisy, and all three of our children regularly spend time with us in our shops. We set out to create an environment where everyone feels welcome. Families and friends can gather with their pets in one of our dog-friendly outside areas, and our own family dog, Douglas, often makes an appearance as well!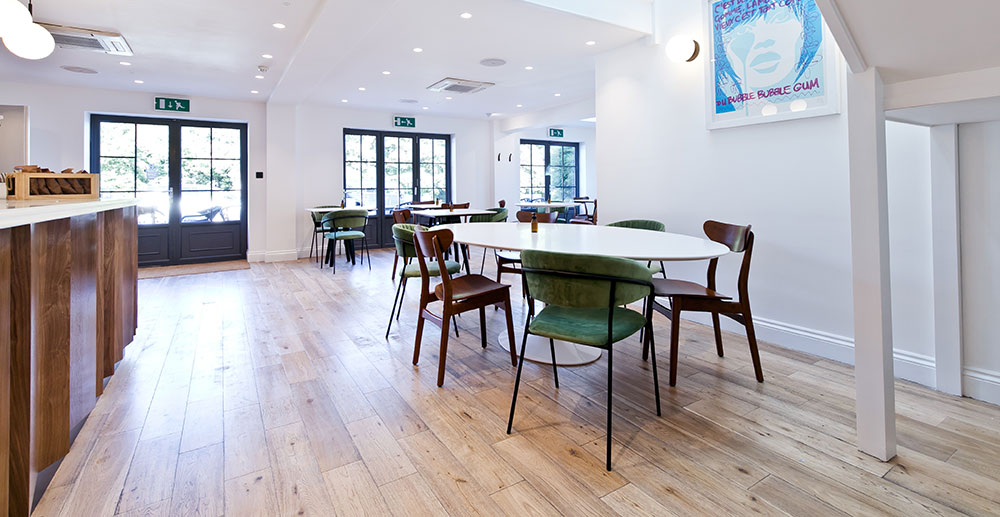 at Daisy Grey?
High quality, specialist coffee, served by trained baristas
Fresh quality products, prepared by our chefs
Making our customers feel welcome in a relaxed environment
Supporting passionate suppliers
Sharing our knowledge and enthusiasm
Serving our local community
Managing our environmental impact
Partnering with enthusiastic suppliers
We aim to always shop locally and support small businesses that care as much about their products as we care about our customers. This means keeping an eye open for potential suppliers that share our commitment to quality and enthusiasm for great food. All our products are sourced from small businesses and individuals throughout the South East, offering our customers the best in flavour and quality. We're proud to have built these partnerships and we believe that the results speak for themselves. Our approach ensures that we take full advantage of the London food scene – our coffee and gelato suppliers are based in Hackney, our bread is sourced from Greenwich, and our cakes are made in Beckenham.
Get in touch
If you have a question, feel free to get in touch and speak to a member of our team. You can call us on 020 8650 6665 (Beckenham) or 01689 861 742 (Keston), send an email to info@daisygrey.co.uk, or fill out our online form.
coffee shop experience
We make sure that all our customers feel welcome and relaxed when they visit. Having invested time and energy into sourcing the best possible products for our menus, we always try to ensure the experience we provide is the best it can be. Our friendly staff members are happy to answer any questions and can assist with allergy or dietary requests, making sure that your order meets your requirements. We enjoy getting to know our regular customers so that we can learn their orders and prepare things the way they like. Look out for staff photos around our branches that help you get to know us!